SPLC Staff Attorney Arrested for 'Domestic Terror Attack' on Police Training Facility in Atlanta
Thomas Webb Jurgens, a 28-year-old lawyer for the Southern Poverty Law Center, is one of nearly two dozen suspected antifa extremists arrested Sunday on domestic terrorism charges for attacking a police training center under construction in Atlanta.  One of the Antifa members arrested on domestic terrorism charges in Atlanta last night is a staff attorney […]
Thomas Webb Jurgens, a 28-year-old lawyer for the Southern Poverty Law Center, is one of nearly two dozen suspected antifa extremists arrested Sunday on domestic terrorism charges for attacking a police training center under construction in Atlanta.
From The Post Millennial, "SPLC lawyer charged with domestic terrorism during Antifa attack on police facility in Atlanta":
Nearly two dozen suspects have been arrested in Atlanta on suspicion of domestic terrorism following a violent ambush on law enforcement on Sunday evening. The violent assault is the latest in a string of attacks connected to the "Stop Cop City" Antifa affinity movement.

Around 5:30 on March 5, about a hundred militants broke off from a protest in the South River Forest area southeast of Atlanta to launch an attack on nearby police. The officers were guarding a construction site of a future first responder training facility that members of the extremist group seek to stop. Their violence has escalated in recent months, leading to a deadly shooting in January and 19 of their members being charged with terror offenses so far.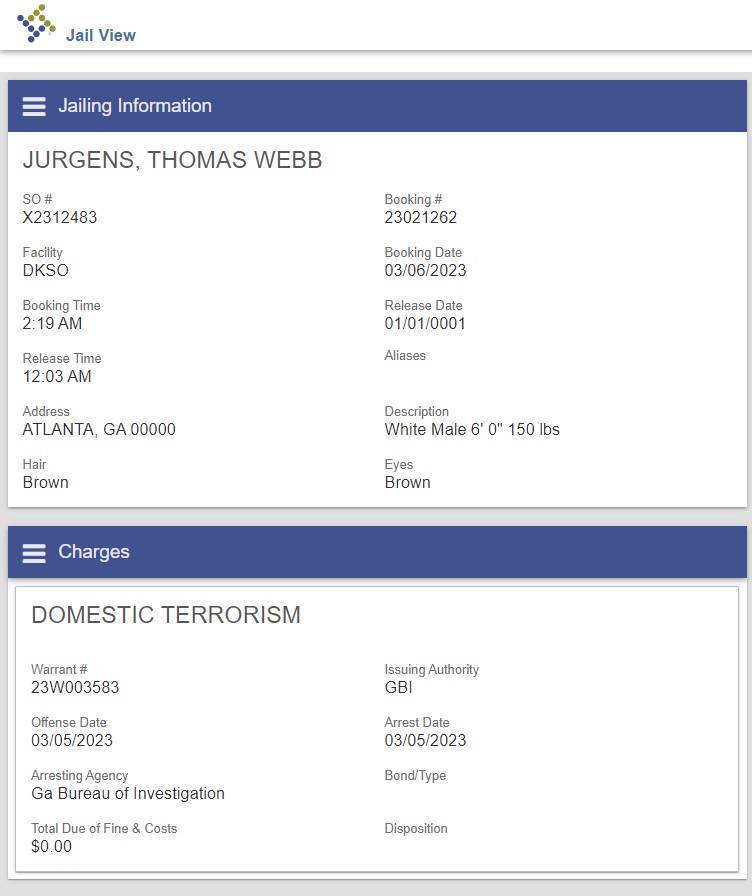 "They changed into black clothing and entered the construction area and began to throw large rocks, bricks, Molotov cocktails, and fireworks at police officers," the Atlanta Police said in a statement about the Sunday attack.

Surveillance video shows some of the extremists dressed in military-style fatigues smashing up and setting fire to construction equipment after police retreated from the projectile attacks. The attack lasted around eight minutes.

Dekalb County jail records show that at least 23 people were arrested on suspicion of domestic terrorism. Atlanta Police confirmed they were charged. Nearly all of them are from out-of-state and have white-collar backgrounds. Two of the terror suspects come from outside the US.

Thomas Webb Jurgens, 28, is the only suspect with a registered address in the Atlanta area. He is an attorney for the Southern Poverty Law Center. The SPLC is a left-wing nonprofit that says it monitors extremism in the US. It has been marred in its own controversies where former staff accuse the organization of systemic racism and sexism. Its spokesperson, Michael Edison Hayden, did not respond to a request for comment. Hayden and the SPLC's staff frequently communicate in a chummy manner with Antifa accounts on Twitter.
"The SPLC has a long history of promoting, defending, collaborating with, and even hiring members of Antifa," National Conservative noted in a report on the attack. "The woman in charge of the SPLC's "Hatewatch," Hannah Gais, has even publicly glorified criminal violence against her political enemies. Recently, twenty state AGs denounced the SPLC as 'utterly discredited' in an open letter to the FBI director."
"An Antifa gunman shot a police officer at the same location earlier this year," the National Conservative added.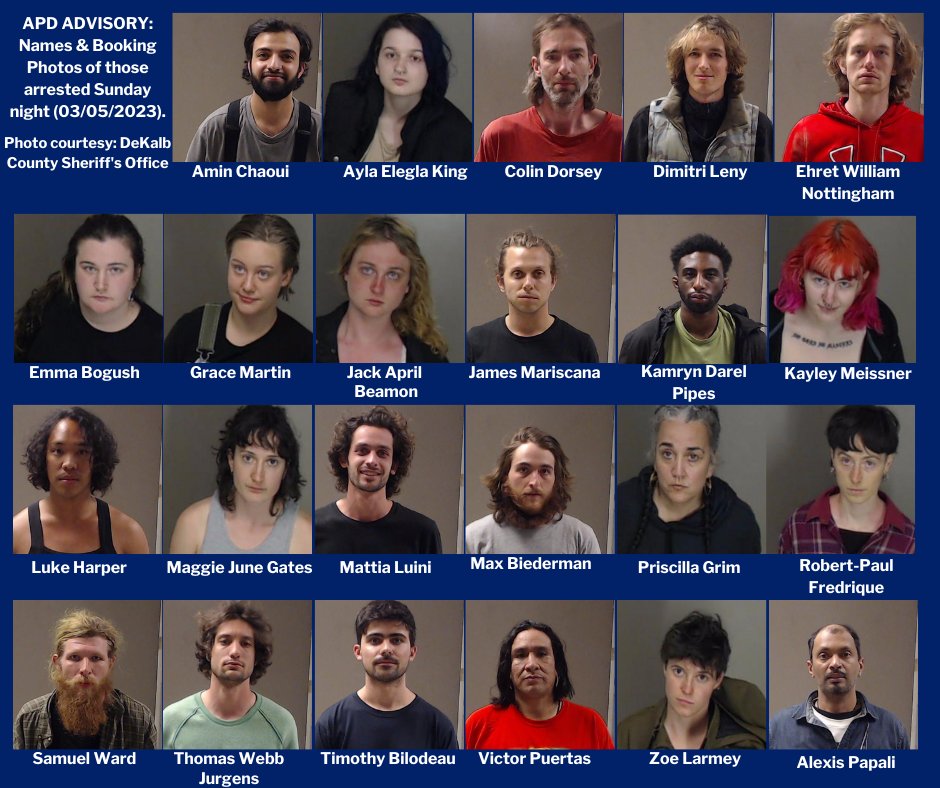 In 2021, a Baptist Church in Los Angeles that was targeted by the SPLC as a "hate group" was firebombed.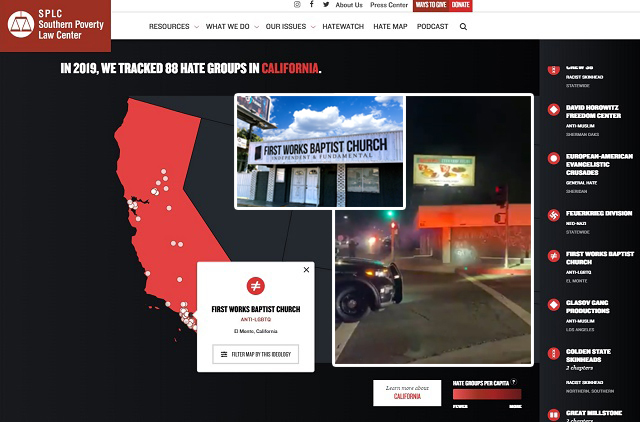 The FBI dragged their feet on the case and never caught the perpetrators of the attack.
The SPLC's "hate group" list was used by gunman Floyd Lee Corkins to target the Family Research Council for a mass shooting in 2012.
It was reported in 2019 that the SPLC had amassed a $518 million war chest by fundraising off their "battling hate" schtick.
The media regularly cites the SPLC as "extremism experts" in their reports on the "far-right" and the Intercept reported in 2021 that the SPLC together with the Anti-Defamation League were even partnering with the Pentagon to spy on members of our military for signs of "extremism."