Miami-Area Beach Full Of Feces, Officials Warn Public Against Swimming
Health officials in South Florida have advised beachgoers to avoid a popular beach due to excessive amounts of fecal matter in the water. This comes as surrounding beaches are hit with a poisonous algae bloom and a massive blob of seaweed. Several water sampling tests in the northern part of Crandon Park, near Miami, failed to meet the […]
Health officials in South Florida have advised beachgoers to avoid a popular beach due to excessive amounts of fecal matter in the water. This comes as surrounding beaches are hit with a poisonous algae bloom and a massive blob of seaweed.
Several water sampling tests in the northern part of Crandon Park, near Miami, failed to meet the state and federal water quality standards. The water is contaminated with enterococci bacteria, an indicator of fecal material.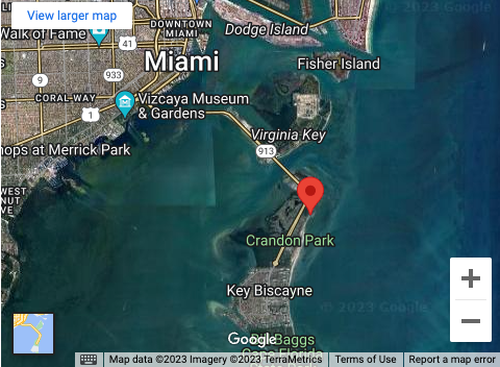 The latest test, on Tuesday, found "70.5 or greater Enterococcus sp per 100 mi of marine water," according to the Florida Department of Health in Miami-Dade County.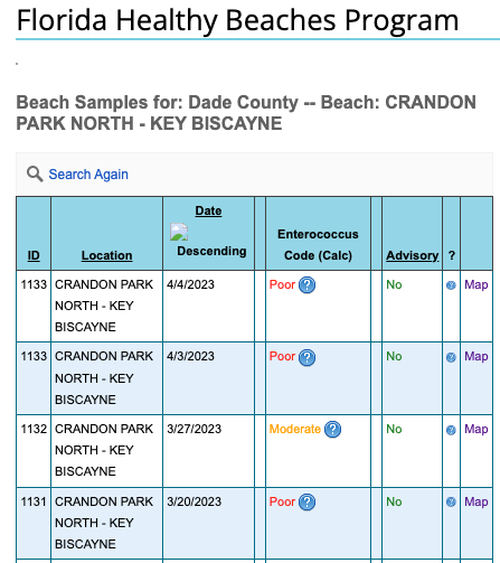 "The result of the sampling indicates that water contact may pose an increased risk of illness, particularly for susceptible individuals," the health agency said. There was no mention of the fecal matter's source.
And compound this with poisonous algae bloom, commonly referred to as 'red tide,' has caused widespread death of marine wildlife. Also, a massive seaweed blob is causing havoc on beaches.
Anyone planning a trip to visit South Florida beaches might want to hold off for now.